11 Jul

Email Marketing That Gets Results!

We are really excited to announce that our Email Marketing software, BroadCast, has now been integrated with our CRM. Now you can easily add your content and manage your subscribers, send campaigns and then track their success using Broadcast's built-in reporting facilities, without leaving your CRM

As BroadCast is completely web based you can access the system from within your CRM, or outside of the CRM from within a web browser via a secure login. The benefits here speak for themselves as you can manage your campaigns even from mobile devices on the move.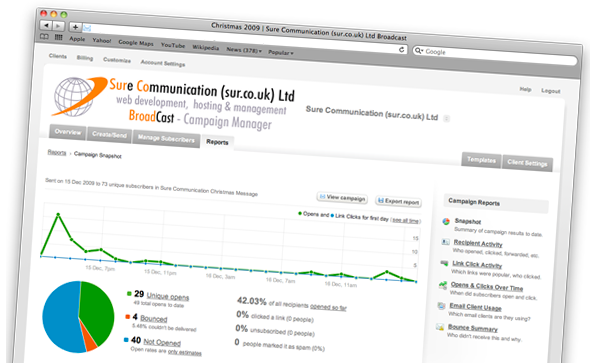 Incredibly easy to use
Cost effective with pay as you go
Great design possibilities
SPAM tested email campaigns
Scheduled sending
Comprehensive campaign reporting
You don't have to be a CRM client or an existing BroadCast client, there are other options available, so please, give the team a call today on 01483 299295 to discover more or see here.