16 Aug

Social Media World News

The social media world has never been so busy, with the top social media sites (Google +, Facebook and Twitter) so many important changes are coming up that now more than ever you should be keeping up to date because they may affect you and how you use social media in the future.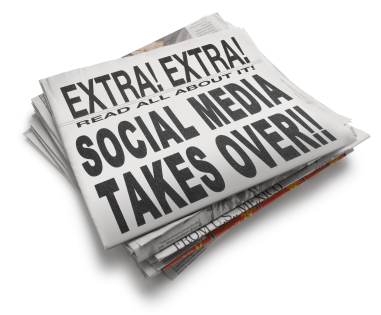 One of the newest social media platforms is Google + who are now beginning to introduce vanity URLs where the user is able to customize their profile pages. This is much the same as Facebook and Twitter did some time ago. Their current URL format is a long assigned number but the vanity URL will be short and extremely easy to remember.
Don't get too excited though unless you are a well know celebrity or a unique brand such as the Beckham's or Hugo Boss as this service will not be offered to you. Unfortunately the remainder of the world population will have to wait a while but make sure you're tuned in for social media news updates.
This will make it much easier for people to find certain profiles on Google + but as yet an exact date for the vanity URLs to be rolled out hasn't been confirmed by Google +.
In the world of Twitter they have recently acquired Clutch.io which is an A/B app testing start-up company.
Clutch.io is a company that helps app developers test different features on IOS and Android and get feedback from its users. For example a developer can see whether a register button works better than a free sign up button. They also offer a code building frame work which is used to send out information about app updates.
This is important news because as twitter develops this service, more and more apps will become available which can be utilised as a marketing tool or sales platform for your business.
Twitter is definitely charging forward with their acquisitions as this is their seventh in 2012 already.
I couldn't possibly move on to the next social media network without mentioning the 2012 London Olympics. If you enjoyed the games and didn't manage to catch a lot of the events on TV then twitter was by far the best tool for people all over the world to stay informed about each sporting event.
Over the course of the 16 days of the London Olympics 2012 over 150 million tweets were sent.
As you can imagine Usain Bolt was definitely one of the most tweeted about athletes especially during the 200m sprint final where he took home gold and 80,000 tweets each minute were sent. Michael Phelps the American swimmer was the next athlete to be tweeted about followed by our very own Tom Daley who received a bronze medal in the diving.
Moving onto Facebook; they have recently launched a trial online gambling app where you can actually win real money! Their new gambling app is called Bingo Friendzy which is only available here in the UK at the moment as the gambling laws here are much different than they are in the US. Facebook haven't announced any plans as yet to launch this app in the US.
Bingo Friendzy is quite a clever idea as you can use Facebook as a one stop shop. Once you have finished chatting to your friends and caught up on the latest gossip on your wall you can head over to their online gambling site.
This area could be huge for Facebook in the UK as so many people are now taking to online gambling sites and a huge draw is the accessibility and social community they find.
Depending on your business demographic this could be a benefit when deciding to use "Facebook Ads".
Stay switched on to using social media because you never know what will happen next in this ever evolving digital community and you want to ensure you're a part of it!
Click the links below to discover more about social media:
Best Practice for Search Engine Optimisation