06 Aug

Telecom Services for Your Business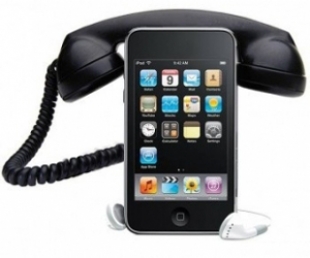 Searching for cost-effective telecom services for your business can sometimes be difficult. Deciding on the correct services that will not only suit your business needs but also fit into your allocated budget are two vital components when choosing your telecom services.
Sure Communication offers a broad range of telecom services for your business however large or small you are. Our main aim is to provide each customer with efficient, cost-effective and flexible packages that will suit your company's needs.
Low costs numbers including 0844 will give your business the flexibility for your communication needs. For example if you decide to move premises then your 0844 number can move with you, instead of having a brand new business number which is perfect for existing customers. You can even have your 0844 number redirected to your mobile if you are out and about, obviously this will be at no extra cost to your customers.
0844 numbers also have the added advantage of putting calls into a queue if the line is busy or forwarding the call to another location as 0844 numbers do not designate any particular town or city, which can be an advantage. If you still receive faxes then an additional 0844 number can also be set-up on your fax line to redirect those faxes to your email.
If you are currently looking for a new website for your company then why not let Sure Communication build it for you. We offer a free 0844 number with this service which is perfect for offline conversion tracking which means you will know just how well your website is performing with brining in enquiries and prospects.
0845 local rate numbers are also available. Companies can use one of a number of 0845 numbers depending on their size and needs, with this number option you are able to reach and attract customers from across the UK.
0845 numbers can be used whatever your size or location and because they are a non-geographical number you can be seen as a local company but with the added advantage of having a national presence. These numbers are generally controlled on-line which is perfect if you want to improve call handling including voicemail to email and call routing as these features can be configured through your on-line portal.
Another option is to purchase an 020 London number which means you will be perceived to have a business operating in London even if you don't, because you can control where your calls go through to. Virtual telephone numbers also offer you great flexibility, enabling you to advertise your business in an area where you don't have an office.
0800 numbers are completely free for your customers to call and recent market research has proven that companies which display an 0800 number in their marketing material can improve their phone response enquires from customers by up to 300%.
With an 0800 number you are able to move premises without changing your number too; all you will need to do is have your 0800 number redirected to a new number which can include a mobile number.
If you require call centre solutions our software has many additional features they are a vital tool when operating a high capacity call centre, including inbound and outbound voice traffic.
This software can be used for 1-150 operators either at a single site or a multi-site centre. You can choose from 0800, 0844 or 0845 numbers. If you prefer you can use your existing numbers and it can all be set-up quickly with no capital expenditure.
An online call management service is also offered, when you use this system it provides you with complete control over your inbound and outbound call activities including where and when your calls are routed.
Whatever telecom services you require for your company then Sure Communication has exactly the right one for you.