24 Oct

The Benefits of a Payment Gateway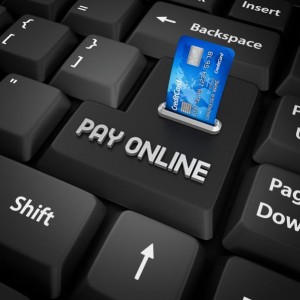 Every eCommerce business needs a secure way of accepting payments and the ability to handle those payments with ease as the business grows.
There are many online payment solutions available, so it can be difficult to know which one will best suit your needs. As with any addition to your business you need to ensure you select the most effective one.
Look for a payment partner with a respected reputation for providing a quality service and a secure payment process.
Online shopping and payments are rapidly increasing and using a secure payment gateway is essential to provide merchants with streamlined transactions.
"Online shopping has become a mainstream activity—fully 70 percent of all Internet users ages 14 and up bought something online last year, according to eMarketer. E-commerce accounted for 6.6 percent of all retail sales, but the researcher believes that figure could become as much as 20 percent in the next 10 years." Source: www.adweek.com
Payment Gateways help merchants grow, develop and expand their business by improving the customer experience and enabling fast, secure payments.
Here are the main benefits of using PayPoints Payment Gateway
Accept credit / debit cards and cash payments online
All major card schemes supported
Approved partnerships with leading UK and European acquiring banks
Fully secure & stable trading platform with 99.99% uptime
Powerful fraud management
The question is often asked what are the different benefits of PayPal and PayPoint and while they do both offer different options for merchants, PayPoint partnered with PayPal in 2009 to enable merchants to offer additional payment methods to their customers.
PayPoint charges a single monthly fee and a flat cost per transaction which is why this is a preferred payment gateway for online merchants.
A very popular question that we are asked is "what is the difference in cost between Paypal and PayPoint?".
Whilst Paypal is great for small online shops and e-tailers, it can become expensive for merchants that have a large number of orders, whereas PayPoint charges a single monthly fee and a flat cost per transaction.
Here's the breakdown:
Paypal Fees based on monthly payments received
£0.00 – £1,500 = 3.4% + 20p per transaction
£1,500 – £6,000 = 2.9% + 20p per transaction
£6,000 – £15,000 = 2.4% + 20p per transaction
above £55,000.00 = 1.4% + 20p per transaction
Paypoint Gateway Hosted Plan
No set up fee
£19 per month
350 free transactions per month
10p per subsequent transaction
Now you know the benefits of a payment gateway this should help you make a decision as to which one is best for you.
If you need any further help with choosing your payment gateway partner then please get in touch.