21 Dec

Top 5 Social Trends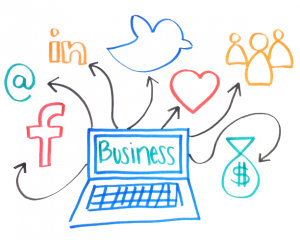 As we are coming to the final days of 2012, now is as good a time as any to take a look at the top 5 social media trends of 2012 and what 2013 has in store for you.
This year we have seen social media evolve on a massive scale and this certainly looks to continue into 2013. Many businesses can now see what social media can do for them and have jumped whole heartily onto the social marketing band wagon.
Let's take a look on what's going on:
1. Facebook
Facebook have made a lot of changes over the past 12 months with most importantly their introduction to Timeline. You either love it or hate it but it's definitely here to stay, for now at least. The timeline provides a perfect format for brands to connect with their fans. Everything that a user does is visual for everyone to see. You can take photos of your office and products and tag them with your Facebook business page profile, by doing this you are able to interact with your fans and customers on a more personal level, whilst promoting your brand.
2. Pinterest
Pinterest has become a very popular social media network in 2012. Pinterest is a bookmarking site organised around pinning images to pin boards. If you're a B2C business then Pinterest can really help drive more referral traffic to your site than some of the better known names. The site is certainly making some waves in social media and especially in the USA, and despite not being suitable for every type of business, it is certainly worth considering as a social media marketing tool.
3. Algorithms
Social media doesn't stop with posting updates and comments onto your accounts, there's far more to it these days. Social media for businesses can have a huge impact on your search engine rankings. It's a key component in algorithms and for businesses this factor is no longer an optional decision, it is a necessity in driving traffic to your website and growing your business.
4. Social Sharing
Social sharing is a powerful tool that is a must for businesses. Adding a share option to your content and products on your website to all social media sites is perfect for your brand. You want your customers to share your products and the great experience they have received from your company to all of their friends and colleagues on their social media sites.
5. Managing data in 2013
Social media has given businesses so much information about their customers and potential customers over 2012 but they aren't using it as efficiently as they should. Come 2013 that will all change as new software and analytical tools will come into play. One of the most exciting developments to happen will be the introduction of Social Media Command Centres which has interfaces that will be able to track social stats in real time, which will include likes and tweets. This is the perfect tool for getting to know your customer base even better.
2012 has seen social media steam ahead and 2013 will be no different. Social media should be a huge part of your marketing plan that turns social investments into bottom line results.