04 Jan

How Safe is my Stored Data in Cloud Computing?

Cloud computing is now one of the most popular ways for your company to store its data; it is a complete software solution that you can access anytime, anywhere over the internet.

One of the most asked questions about cloud computing is, is it secure?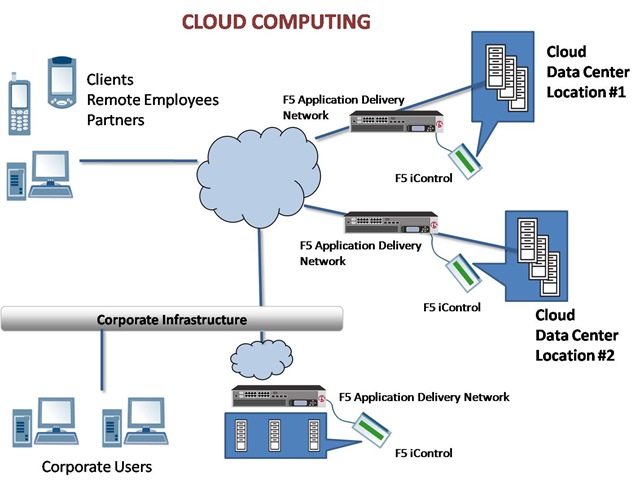 Yes far more than your on-line server in your office is.
Cloud computing offers a high level of physical and electronic security, and if there's ever a power cut the data centre will always have a back-up supply. Application security will cover the software side of the data centre. It will deal with viruses and hackers via its firewalls which act as an electronic barrier between the data centre and the internet.
A main data centre which is used to house computer systems, data storage systems and telecommunications provides extremely high-level security and data privacy for all of your data storage.
As you will only pay for the amount of storage and bandwidth that you use, it is far more cost effective for your company, which will make budgeting easier and more predictable. If you require more space as your data needs grow, you can upgrade whenever you need to.
So what type of company do you put your trust in to store and manage your data?
When you make the decision to work with a cloud computing provider it is important that you research the best companies and choose one with a trusted and long standing reputation.
If chosen carefully and with the right knowledge then the decision can be rather painless.
The relationship that you will have with your data storage service provider will be an on-going one and you should feel happy with how they operate.
Ensure you read the privacy statements in your cloud computing contract agreements. This will tell you how your data is maintained and what measures can be taken if (in the unlikely event) this is violated.
Take a look at how long they have provided cloud computing solutions. Cloud computing has been around for over 10 years and the experienced vendors have worked through all of its complexities over the years, so they definitely have the edge over a company that has only been operating for 4 years.
This is why we have been in partnership with Rackspace for the past 8 years. Rackspace are the world's leading specialist in the hosting and cloud computing industry, via their two data centres near Heathrow and Swindon.
Our many clients including Sky Insurance and Morgan Motor Company who trust us to handle multi-million pounds of online and offline revenue. Partnered with Rackspace we are able to offer our clients a data storage service they can trust in.
Rackspace upload files to the cloud, where they can store unlimited files and media using an online control panel or third party desktop software. This makes it easier for you as you are able to then manage your cloud files where ever you are via your PC, iPhone, iPad or Android device.
You can also keep all of your data private or if you prefer you can share the data and make it public available for public viewing. For each container that you create, the files can be marked public or private.
Choosing a cloud computing data storage centre is a huge decision for your company but a good provider will be more than happy to answer any questions or concerns that you may have and find the solution that best suits you.
Once you do decide to transfer your data to cloud computing then I'm sure that you will find it one of the best and most cost-effective decisions you will ever make.
Get in touch to discuss your data storage needs or to just find out more information about how it can benefit your business and help you gain secure, constant, instant access to your business data.