18 Apr

Content Marketing is Good for Business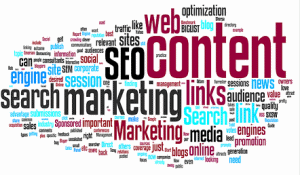 Content marketing is all about creating and sharing amazing content about your niche. Using creative writing can attract new and potential customers to your website, which means you have the opportunity of converting them into long-term buying customers.
Your content marketing needs to relate to your industry, what you sell or the products you offer.
Think of it as trying to educate your readership, you want to engage them with your content so they automatically think of you when they are looking for a product or service. Once you have their engagement, you can build trust which leads to recommendations and sales.
Content marketing is beneficial for both small to large businesses. All companies can benefit from this type of marketing but only if it's done correctly.
Of course many companies have someone write for them internally, and entrepreneurs often write the content themselves if they have the time. But it's usually a wise move to hire a professional content writer, not only to save time but also to gain effective results.
Most business owners don't have the time to research, write, edit, optimise and upload articles, which is why hiring an experienced copywriter has serious advantages.
The content that's written provides your brand with more exposure, and allows you to share your industry knowledge with your audience. With so much information on the internet it can be difficult for a potential client to find the product / service they're looking for, but if your content is well written, well presented and keyword optimised then you will stand out from your competitors, increasing your website visibility and ultimately the amount of traffic your website receives.
In the 21 century, people don't want to be directly sold to, they want valuable information before they make any purchasing decisions.
When you provide good content then Google will start to rank your website higher, which means that people will find your website a lot quicker. Good valuable content can also be shared with social media sites which results in your brand receiving even more exposure.
Your content must contain keywords that are relevant to your business. As recent research shows, not everyone who reads articles on the web reads it in its entirety. A lot of people tend to scan articles looking for relevant information that's easy to digest.
Both large and small companies are employing the services of content writers that can really get their message out but it's not just about great text. Websites such as Pinterest, Snapseed and Instagram have exploded over the past couple of years because we're all becoming more visually stimulated than ever before.
Some people prefer to look at images that tell a story rather than spending time reading text.
Utilising both options will give you a huge advantage over your competitors who may just be concentrating on one area.
If you're looking to start content marketing for your company then it may be time for you to look at a good content writer either to work from your office or remotely, that can provide you with the right exposure your business is currently looking for.