20 Feb

Harness Customer Experience for eCommerce Success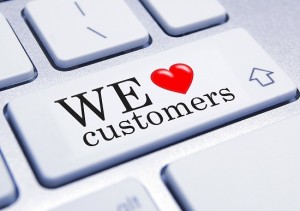 Customer experience management or CEM should be at the top of any eCommerce agenda as we progress through 2014. Creating a seamless service for your customers from your front-end to the back-end is now the basic standard in order to remain ahead of the curve.
An offline business not only needs to make sure the window display looks appealing or the marketing material and company logo stands out, but they need to have a solid back of house processes in plane so they have the means to provide a top level service to their customers.
It has always been necessary to impress your eCommerce customers with a website that is easy to use, informational, accessible, and deliverable. But impressing your customers shouldn't stop there.
Today consumers want everything at the click of a button and that includes customer service. All it takes is one tweet or Facebook update about your company and their experience and it spreads across the networks like wildfire! This is why it is equally important to ensure you're providing your customers with the right experience from the moment they land on your site to after they make an investment in your product or service.
Understanding how customers act, what they want, why they purchase, why they don't, the customer journey will all enable you to truly provide the highest level of customer experience and all of this can be achieved using a Customer Relationship Management system.
Getting your eCommerce website to collaborate with your CRM platform will give you complete control over the entire customer experience and sales process.
CEM needs to cover not only customer acquisition but the entire customer life cycle and across all channels.
Ease of customer interaction through your CRM enables you to provide a profitable service to your business customers. At the click of a button you can access the back end of your website platform to easily make changes in relation to the feedback from your customers.
Using these two platforms together enables you to cut costs, speed up processes, review trends, implement changes and provide a higher level of service. All of these inevitably mean a higher customer retention rate.
Having the ability to personalise your email marketing and targeting it towards your client's specific needs is invaluable. Utilising templates within the CRM email function helps to provide a professional delivery and consistent branding across all of your correspondence.
When a consumer makes an enquiry, requests a quote or purchases your product/service online they expect follow through and with a CRM streamlining your processes this becomes a breeze.
SurCo CRM provides you with an easy way to provide exceptional customer service to your online and offline customer base. Seamlessly and efficiently give your customers the very best experience they can have by investing in a CRM system today.
Get in touch to discover how our CRM system can help you take customer experience to a new level.