07 May

The Heartbleed Bug Affect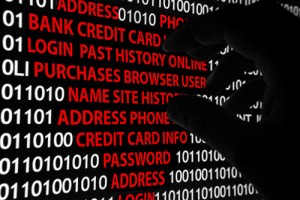 If you're a SurCo client or indeed a client of a client then you have no need to be concerned about the Heartbleed bug because we had already updated our OpenSSL software and secured it with a patched version just minutes after it had been announced on the web and in the news.
As a CRM provider, one of our main objectives is ensuring the security of our client's details, and have established a trusted service providing the very highest levels of protection to ensure bugs like Heart Bleed don't affect our systems in the slightest.
SureCo of course have the highest level of security on all of our systems and across all platforms because we host through the most secure hosting company which is Rackspace.
The Heartbleed virus has affected websites all over the world including Netmums.com and is another cyber attack used to exploit flaws in the OpenSSL encryption software which is used by websites that handle important data such as passwords, credit card numbers and other private and personal information meant to remain hidden and secure.
OpenSSL is software that encrypts the communication between the browsers and websites you visit. So for instance; when you're using your Facebook Messenger the two computers (or devices) need to confirm each other are still available so they send a little bundle of data called a 'heartbeat' which is then confirmed as received.
The bug allows hackers to use a fake data bundle which tricks the systems into responding with data stored in its memory such as passwords, credit card details etc.
OpenSSL is the most popular transport layer security (TLS) used to encrypt traffic on the internet. Almost every website you come into contact with use this encryption software so you could be affected by this type of bug directly or indirectly.
As we mentioned, you have nothing to worry about when it comes to using the SurCo CRM system or any of our other platforms but there are a few things you can do to protect yourself when using other websites.
Unless a website has confirmed they have fixed the problem then avoid logging in until they do. When you have the confirmation that they have fixed the issues then login and change your passwords and scrape off any credit card details you have saved on the account.
As long as you stay in touch with any online companies that hold your details stored with them then you will always know if there are any security issues and how they are handling those.
In the main you have nothing to worry about but it's always a good idea to ensure you only sign up to sites that have the highest levels of protection.