04 May

Facebook Updates Algorithm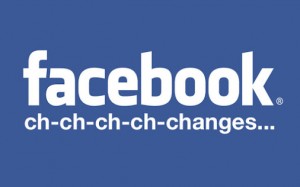 Not only has Google created a massive shift in their algorithm but Facebook have also decided that now is the ideal time for an update too.
"This is an important development for publishers, as social has overtaken search as the main source of referral traffic.
According to Shareaholic, social referrals passed search referrals last summer and is now up to 31% of site traffic as of December, and Facebook is responsible for 79% of those social referrals.
With these changes in mind, it is essential for marketers to ensure that their content is as relevant and engaging as possible, in order to keep hold of all important user attention."
[Source: eConsultancy]
With this algorithm update, only the highest quality content will appear at the top of the Facebook feed. High quality content means it must be relevant to your audience, current and without a sales hook (unless you've advertised or boosted that post of course).
The news feed will now deliver only content that the viewer is interested in seeing from friends or relevant content to them from publishers and businesses.
If you already have a Facebook page, you don't need to worry too much that your content will never be seen again by another Facebook user! They have stated that they will try to strike a balance and if someone has liked your page and has interacted with the page, they will see your content in their feed.
Posting activity has always been an important factor when it comes to Facebook pages and it's going to be even more so now. If you post two updates one day and then one two weeks later there isn't going to be any interest or interaction in your content because you will be lost in the noise. If you don't show enough interest in your page audience, Facebook won't show much interest in your page.
However, if you consistently post interesting and relevant information to your page, share, comment and like other relevant pages then your post reach and referral traffic is less likely to decline.
If you'd like some tips on how best to manage your business page on Facebook then check out Facebook Page Posting Tips Page
On another note, Facebook is in talks with several media companies who may have the opportunity to host their news and content directly within Facebook so their audience doesn't need to click off the platform. This is an interesting development for the social media giant and one which may one day benefit the SME market.
And finally… Facebook Messenger have introduced video calling to their app which they're developing to take on the likes of Facetime and Skype. This development enables anyone with an internet connection to video call eachother through their device including mobile.