04 Jan

Is Your Website SSL Secure?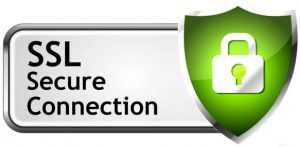 Website security has never been so important than in 2017!
Why?
Because mega browsers such as Chrome and Firefox are about to call you out on it and warn your website visitors if your website doesn't have this added security feature!
This will have a detrimental effect on your visitor bounce rate because it automatically instils distrust when someone sees the red padlock or grey exclamation mark in the top left corner of their browser, instead of the positive colour green.
If your competitors site does have HTTPS level security and privacy then it's inevitable that your website visitors will click off to visit a more secure website to make their enquiry or purchase, which could have a devastating impact on your business very rapidly.
Google Chrome is launching this month a feature that will inform website visitors that collect financial or login information if they are not secure! Mozilla Firefox is doing exactly the same in January too.
SSL Certificates create a secure (encrypted) connection between your computer and a website server. It adds another level of security protecting your sensitive data such as personal details you enter and bank or credit card details. If you own a website which gathers this type of information then it's your responsibility to ensure your customers/visitors details are safe and secure.
So what do you need to do to protect your website from this dramatic change?
Simply add Secure Sockets Layer encryption to your site. It's quick and affordable so why wouldn't you protect your website, visitors and business by ensuring you have an SSL certificate?
We can very easily add the SSL protection to your site for you and you will be protected from the very moment we do it.
The cost of an SSL certificate is now very affordable and the price includes setup and application/renewal by us on your behalf. You may need a single SSL Certificate or a multi-domain or even a Wildcard certificate but we can help with that.
We only work with the very best and Comodo has established a global infrastructure of partners and customers from all major industries as well as a number of the leading educational institutions including BBC, Microsoft, IBM, BP, Shell, Toshiba & The University of Cambridge to name but a few which is why we work with them.
Contact us now to get the protection both you and your online visitors deserve.