23 Feb

Best Online Business Directories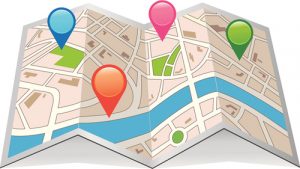 Marketing your business is not what it used to be, so we have put together a list of the best online business directories.
You can't just put an annual ad in the Yellow Pages and expect business leads to come rolling in and for everyone on the planet to know you exist.
If you want anyone to know you exist you have to make some noise online.
An enormous number of people now use search engines to find businesses and a huge proportion of those do so via their mobile phone. Research shows that if you attract someone to your website via these methods you are highly likely to convert them into a paying customer or sales enquiry.
Today we want to share you with some of our top suggestions of where to list your business and website online to get the most coverage in those all important online searches.
Best Online Business Directories UK
Firstly you need to ensure you show up in Google My Business Search! If you have a local business premises then it's even more important. When people search online they are mostly looking for business location, open hours, telephone number, directions and of course your product or service information.
Google Search Console
You need to upload your website URL to the Google Search Console to tell it that your website is around, but first you need to make sure that your website content in the form of words, images and files is 100% original, up to date and tells Google what your business does.
Any deviation from this will make Google frown upon your site and it won't get the positive attention you want.
You can use your webmaster to do this for you or if you're a skilled internet user then it's reasonably easy to do it yourself, although very time consuming and best left up to the experts to save any mistakes!
Using GSC will help you analyse data, increase your search ranking and visibility. The beauty is that this is totally free to everyone and is the greatest chance of your website being found.
Microsoft Bing
Bing Places For Business is equally powerful. Those who have a PC which is powered by Microsoft already have Bing Search installed just as Apple products have iOS and Safari installed. MS allows you to post a free listing which is also relatively easy to do and boosts your rankings in searches.
You can include contact details, location map, photos, videos and more. You'd be crazy not to because this is the second most used search engine there is today.
Yahoo Local Listing
Yahoo also has a powerful online business directory. In fact it's third in line to the previous two powerhouses of search. Yahoo offer a free basic listing which is provided by Infoserve who also provide premium listing services.
Yell
While the Yellow Pages in print has fallen out of favour with those who utilise the internet, Yell is the online business directory which offers those online customers the opportunity to discover local businesses at the click of a mouse.
Yell is now provided by Hibu and is a fantastic platform to be listed on because the name still evokes trust for a lot of people when searching for a local business. They also provide free and premium listings.
Yelp
Is an online business directory which also provides customer reviews which can go some way to improve your website rankings, assuming that those reviews are genuine and positive of course!
It is most popular in searches for service industries such as restaurants, retail and beauty but there is the opportunity for any type of business to list on there.
Scoot
Also a free business directory which is worth adding your business and website to because it will help enhance your search rankings.
Cylex
This business listing site is fairly new on the scene but is making great waves. It allows you to add a lot of content and has a very easy to use interface. You can really go to town on Cylex with descriptions, keywords, 5 listing categories, add links to specific pages to your website, add your logo and much more.
There's Facebook Business Pages too which is also a great way to get the social media link with your business and website.
We're going to stop there because whilst it's great that you're on the top level online business directories and search platforms, it's also detrimental to be on too many because you will simply spread yourself too thinly and we never know when the search results will change due to new algorithms being put in place. Focus on high quality and remember that sometimes less is more.
We can submit your website and business to the top online business directories listed and help improve your rankings and traffic, please get in touch to discuss.