11 May

Dealer Sales Portal Integration saves over 300 hours

With Sure Communication (SurCo) entering its twentieth year in existence, we are excitied to announce that Morgan Motor Company has committed to a long term relationship with SurCo to continue to provide the web based Global Dealer Sales Portal beyond 2020, as it becomes integrated with a new Enterprise Resounce Planning System (ERP).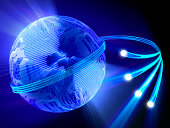 Back in September 2014, Morgan Motor Company announced they were to introduce a new ERP System from IFS Applications™ and this would integrate with the web based Morgan Dealer Sales Portal supplied, supported and maintained by SurCo since 2013.
The benefits of the decisions made back then mean this specialist integration is now materialising as the first stage of the implementation, being the Aero Racing (Morgan Parts & Warranty Division) is now live.
Considerable cost savings are now being made by reducing the administration time to process parts orders from the Dealer Network via the Morgan Global Dealer Sales Portal into the ERP system from IFS and vice versa. The two systems are constantly communicating with data being updated both from the Factory and the Dealer Network.
As well as time/cost saving benefits for the Factory and its dealers, better customer service will be acheived with improved communication with the Worldwide Dealer Network. For example dealers can check the progress of parts orders and a live parts checker is now available allowing dealers to check parts availability in real time.  Something that involved a number of mails or phone calls in the past.
Both SurCo and IFS have worked very closely with Morgan to integrate the data from the Dealer Sales Portal ensuring duplication work is eliminated and this is now saving over 300 hours per year by removing re-keying of Parts Orders and Warranty  Claims.
Full integration including vehicle ordering, is due before the end of the year which will then include all the car data, giving increased visibility across the organisation and its Worldwide Dealer Network.
Benefits of the Dealer Sales Portal:
Increase leads and sales

Reduce administration time

Improve communication between factory and dealer network

Dealer Ordering system

Save time with improved order accuracy 

and staged specifications

Car Configurator ‑ Allowing visitors to build their own Morgan online and submit to a dealer for a quotation

CRM for Lead Supply and Contact Management ‑ with Address book

Dealer Website including 'Stocklist' & New Design

Warranty Claims ‑ Faster processing and settling of claims

Dealer Forum ‑ Better collaboration between dealers and the factory

Dealer News ‑ Improved communication between the factory and Dealer network

Documentation ‑ Improved service and policy document search for faster location

Customer satisfaction ‑ Digital form allows faster submission and analysis of data

Customer Satisfaction Surveys ‑ Improved analysis

Leads reminder window in the Portal ‑ Notification of outstanding leads on screen

Social icons can be added to dealer websites by dealers ‑ Increased interactivity

Integration with external systems e.g. ERP system ‑ Improved order process linked directly to production with live updates
For further information relating to the above please make contact