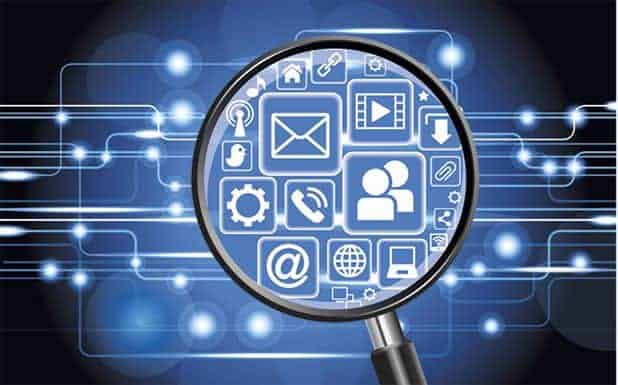 10 Nov

Why is an IT audit good for business?

Why is an IT audit good for business? That's a good question and one that all types of businesses and organisations can't afford not to know the answer to!

Schools, councils, blue chip corporations and smaller businesses need to know where every piece of IT equipment is, how it's being used and by whom because when they don't, the following issues can arise;
Where data is (which can often include GDPR-regulated data), and often this is stored on PC/laptop hard drives.  If they don't know where the hard drives are, they cannot ensure they are protecting clients'/customers' personal data
How many assets they have, so they are not under/over-insured
Where the older computers/devices are, so that they can manage/budget for replacement equipment
Every mobile phone, laptop, printer, tablet, and software that's unaccounted for is money lost, through repurchasing costs, time, and decreased productivity, as well as being a potential security issue.
The issues can become even more challenging when some or all the employees are hot desking, hybrid or working from home, with hardware and software in multiple locations.
"It is thought that approximately 25% of employees lost company assets related to their work. And on average, over 10% of IT assets are unaccounted for."
Sure, an Excel spreadsheet or Google Sheets in the G-Drive can help with IT asset management. They've both helped businesses keep everything in good order for many decades.
Spreadsheets in all their forms are cheap, simple to use and highly adaptable to suit the user's needs.
But this requires in-house manual input and that takes a considerable amount of human effort and time, both of which cost money.
The downsides to in-house IT asset management
Humans are incredible, but inevitably make mistakes, which can become costly to a business when IT equipment is missed off a list or goes missing! This is where asset management expertise is required. 
Accessibility
Online spreadsheets can be more easily accessed than desktop versions, but both versions can create accessibility issues. Enabling too many people access allows for a greater risk of data errors and only providing access via a network, limits how many people can manage the data.
Reporting Limitations
Asset reporting and analysis can be severely hindered when a business or organisation is restructuring or in a period of growth.
In-house asset management requires a considerable amount of user input to extract the data and create reports, which cannot be produced in real-time. Meaning the auditing process lacks the accuracy a company needs at any time but more so during a period of change and transition.
Data Disaster
Desktop spreadsheets require manual saves, and while online spreadsheets do offer slightly more automation where backups are concerned, they are also prone to human error and could easily be deleted or wrongly adjusted. 
IT asset management is a challenging job. There are many elements to managing asset data such as stock numbers, costs, warranties, make and model, serial numbers, location and so much more. The risk to business by managing all this from within the business is immense!
Time is Money
The more time spent managing the IT equipment by in-house staff, the greater the expense for the business because it is incredibly time consuming.
Auditing the IT inventory of an organisation is such an undertaking that simple errors can easily be made and rectifying those data mistakes can become costly.
The upside to employing an IT auditing service
Inefficient asset tracking can be a costly affair. The good news is that IT audit experts are available to help save every type of business and organisation time and money.
IT managers can reduce their output by no longer spending time tracking down equipment and seeking replacements.
Finance managers can receive reports on asset stocks to make savings, and budget forecasts based on accurate data. When it comes to asset management, accuracy is the key to making savings. 
There are lots of IT auditing software companies on the market and many will suggest that the software alone is enough to provide a comprehensive view of the assets a company holds.
Using IT auditing software can come at a hefty cost
Not only are these software IT asset auditing packages expensive, but they also tend to be complex to use which limits who can access and manage the data.
This approach is the opposite of what businesses are trying to achieve, decreasing spending, streamlining processes, and increasing productivity.
Time to Take Stock
One of the biggest savings with asset management comes from the initial investment in a physical audit. This 'clean slate' approach provides the greatest level of accuracy, and control over assets and management.
Employing the services of a company like AuditAid to do a physical audit of all IT equipment means that no stone is left unturned, and every bit of data is recorded and managed by an expert in the field.
If an asset database already exists or there is a spreadsheet version detailing all the IT equipment, then an asset verification audit will prove beneficial.
An audit professional will assess the data held and cross-reference it to confirm the accuracy of the information held.
The remote auditing service has also become very popular in the age of working from home and hybrid working. An IT audit expert communicates directly with the asset owner to build an accurate picture of what and how assets are being used. 
Once an audit has been completed in whichever way best suits the business or organisation, the data is then accessible via an interactive secure online portal.
This way of managing IT equipment is cost-effective and takes the data management pressures off all types of businesses and organisations. 
IT audit management provides users with monthly reports to help manage the assets due for warranty renewal, reduce depreciation and receive tax savings, reduce loss and theft, provide accurate insurance information for claims and quotes, and reduce over purchasing costs.
As an IT company specialising in bespoke CRM systems and eCommerce websites, we know all too well how important it is to manage and maintain the company assets which require significant investment, and that for us is IT equipment.
Without monitoring and managing these investments, we don't have a business. Therefore, here at Sure Communication, we're passionate about helping our clients and customers manage their tech assets too.
Please get in touch today if you would like to understand more about how IT auditing and management can significantly enhance your business.