06 Nov

Listen to your customers and they will tell you what they want…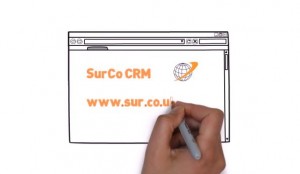 We get asked the question "how is your CRM better than others?" and our response is… because we listen to our customers and implement their feedback to ensure we provide the best CRM so it works in the best way for their needs.
Because we have developed our own CRM system (in-house) we also have the flexibility to update and alter any element in real time as and when we need.
On that note, we've made some updates following the latest feedback which enhances the system even further.
CUSTOM REPORTING
We have established a more flexible reporting system which now enables the user to search any given input criteria. Under the Tools menu there is a Reports page where the user can view all of the reports already created, there is also a new button called 'New Report' which will allows the user to create one using the easy to use interface.
The ability to display companies that are on 'stop' is also now an available function.
EMAILS
We have gained a great deal of feedback for the email function so we have enhanced this section with a number of updates:
Auto deletion – All messages that have been stored in the delete folder for more than 30 days will automatically delete on a permanent basis
We have now installed the ability to attach files to email templates so when ready to send a specific email template the file is already there, ready and waiting.
With the instillation of background email sending, you can now click send and get on with other tasks while our system sends it out. You'll see a notification to let you know it's been sent.
An auto-responder is clearly an important feature in email so we've introduced one into the system. It's easy to use under the settings tab in email accounts, once this is enabled whenever an email is received in your inbox, it'll send your auto-responder to the email sender.
Now all users can see if an email has been replied to with a handy little arrow next to the message. So you can monitor which emails in the inbox have been actioned.
TASKS
We have made some minor upgrades to the tasks so you can spend more time focused getting the tasks done.
Setting up recurring appointments and deleting tasks have now been simplified and can be dealt with at the click of your mouse.
Appointments have been given their own icon in the calendar to highlight these events. We've also created an appointments reminder prompt. So when a prompt shows and you click to view a document or email the reminder will snooze for a minute and then remind you again.
DOCUMENTS
We've introduced auto-save to document creation or when editing an existing document so you can type away in the knowledge that if you click off, all is not lost.
Templates are a fantastic edition to the document feature so we're currently working on developing this further but right now you have the ability to create unlimited document templates, so you can send out fantastic looking PDF's at the drop of a hat.
OTHER FEATURES
You can now limit the number of hours you see on your calendar. If you only want to see between set times then you can choose the times you want to be displayed helping you manage your hours better.
If you're already experiencing the benefits of SurCo CRM then you will find a full breakdown of our latest developments in your email, or you can view it via the Latest News tab.
To learn more about our bespoke CRM system please get in touch to discuss how we can help your business become limitless.
Click the links below to find out more about CRM:
SurCo CRM the Business Management Solution
Listen to Your Customers and They Will Tell You What They Want