28 May

Email Remains the Best for ROI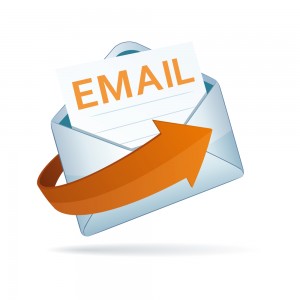 Despite the constant messages we all receive via the internet that email is dead, recent studies have shown that it is in fact very much alive and should be a large part of your businesses marketing strategy.
Email marketing has in fact been ranked as the best digital marketing channel for ROI and has gone up by over 3% since 2013 while SEO has taken a tumble by a whopping 8%!
Email marketing enables you to communicate directly with your customers in a personal manner.
Very few other platforms provide you with such a direct and intimate approach to marketing and if the people on your email list have bought something from you or opted in to receive information from you then they already trust you.
Email marketing has even more personalisation benefits which means you can target your messages to your niche. Using a template and dynamic content, you can design your message so it packs an impressive punch.
Using an email marketing software platform enables you to email multiple lists of contacts at the click of a button. Broadcast email software allows you to have full control over how your templates are designed and back-end access to a mobile ready, easy to use interface giving you full control over your email marketing.
It is surprising how many businesses aren't utilising the power of email to enhance sales, especially when there are platforms which make it so easy and aside from adding the content the entire process can be automated leaving you to work on following up those leads and converting opportunities.
There's no doubt that gaining business by word of mouth and recommendation is the best form of marketing and that's actually possible to do through email because by sending regular interesting content via email you retain top of mind awareness. It also allows you to keep your customers up on new products/services and special events.
You can use email marketing to up-sell and cross-sell products and services, and if those people have already bought from you, they are highly likely to do so again. Receiving an email is a personal thing, even in business and a tailored email can have a huge impact and because of that it has a greater chance of leading to sales conversions.
Email marketing is by far the most cost effective marketing campaign a company can invest in. These days with platforms such as a Customer Relationship Management system you can automate almost the entire process which saves you an invaluable amount of time and money. Through a CRM system you can have your entire client base at your fingertips.
Almost 3 billion people worldwide have an email account and almost 2 billion people have a smartphone with email access. The vast majority of people will check their email at least once a day and business owners/workers at least 3 times a day which makes email marketing an extremely powerful tool.
With a CRM system you can also track results using the automatic report building tool, you can upload a template, documents or images which can be used in your email marketing making it all a simple process carried out in one space.
Why waste time clicking from package to package when you can have your email, address book, diary, sales stats, calendar, documents, website access, task reminder and customer services all in one place so you can manage your business with total efficiency?
Email marketing is an incredible tool and keeps you in the mind of your customers and connected to your whole business network which has a direct impact on the bottom line. Invest in email marketing and you will be reaping the financial rewards well into the future.