24 Sep

Top Tips for Your CRM Implementation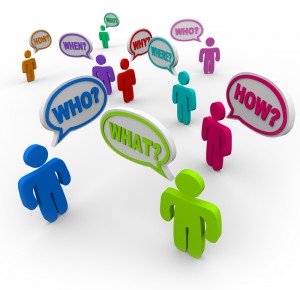 Implementing a new CRM system can be a daunting prospect even for the most informed manager. We are, after all talking about managing an immense amount of data.
Businesses of all sizes produce a huge amount of data but then you add in all that's required to get started with a CRM into the mix, and the sheer scale of the job can become rather overwhelming.
One of the key tricks to coping with this level of data upload is to ensure the same data (such as contact information) is not uploaded into different sections multiple times. A good CRM will then allocate a lot of the data automatically e.g. emails, texts, calls and other documents will be seamlessly assigned to the system once the initial setup has been performed.  This will allow informative, powerful and accurate reporting.
With the right CRM system, this is all taken care of because it's an automatic process; once the data is entered in one section, it is automatically populated and available across all other relevant sections.
There is of course an initial learning curve and people get into a pattern of habits when it comes to working processes but it doesn't matter how convoluted the multiple systems you're used to using are, the thought of even using one new intuitive system can seem daunting in itself.
An ideal way to combat any feelings of unease related to the implementation is to assign staff members who have a greater understanding of the CRM systems benefits and abilities, to help others in understanding how best to get to grips with the system in the most efficient way.
The ideal CRM ambassador is someone in a senior management position who is able to identify issues and who understands the inner working of that department.
Explaining the benefits of using a CRM within different departments is vital from the start of consideration. All departments within your business will use the system in different ways and understanding how each section will benefit those individual work needs will greatly improve the implementation process.
Your department ambassadors will be able to feed through the business processes within that area helping you understand exactly what each user needs to do on a daily basis within their role and how that impacts their team, department and their overall contribution to the business.
When you have a deeper understanding of the external workflow, it makes it so much easier to translate that into the internal working of the CRM system and your implementation is then a great deal smoother.
If you choose a CRM system that doesn't have the flexibility to be able to adapt to your own style of working, that's not intuitive and that can't incorporate all of your systems into one then your implementation could prove to be a costly mistake. Your CRM should be able to do all this and more.
The last thing you want is to end up spending more time figuring out your new CRM when its inception is supposed to make your business processes more efficient, giving you time to focus on improving the bottom line.
A CRM can seem like a complex system but with the right planning, the right CRM and the right support, you can implement one of the most powerful tools your business has ever experienced. The more your systems are synced and automated, the greater your business process efficiencies and return on investment.
So the key areas to consider before implementation are:
Research CRM Options
Assign Department Ambassadors
Define Processes
Understand Users Needs
Plan Requirements
Choose the right CRM Partner
With the right planning and using the right CRM to suit your individual business needs, your implementation will be a successful one, especially if you work with a company that works with you from the planning stage, through the implementation and beyond.