12 Nov

New Look Website

Drum roll please…

The SurCo website has undergone a facelift because it was about time we used some of our website development skills on ourselves.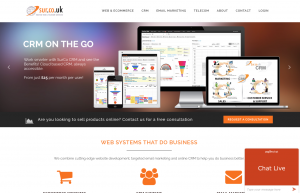 We have been working hard the past few weeks and our new look website is finally live. We wanted to provide a more fluid interface, with a clearer message and make our user friendly functionality even better.
Here's some of the new features and benefits:
Easier access to our services pages direct from the scrolling banner

Live chat with one of the SurCo team for instant answers

Quickly request a free consultation from the home page

View latest news and tweets from the home page

Login to your SurCo account, CMS & CRM platforms and Broadcast Email Marketing account.
We welcome your feedback on the website layout, design and functionality.
For more information on how to ensure your website has an impact, click here.