07 Aug

Thinking of Trying a CRM?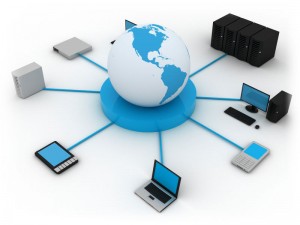 Every CRM platform on the market claims to offer many functions and tools that will enhance the management and operations of your business, but not all CRM's are created equal when it comes to the flexibility and fluidity you require to drive your business forward.
When it comes to choosing the right CRM for your business; efficiency, usability, functionality and adaptability should be delivered as standard.
More businesses globally are understanding the immense benefits of a CRM system, and spending is set to grow to over $30 billion by 2017.
Focusing on improving customer relations, sales and profitability are clearly the most important aspects for any business director, which is where the CRM shows its true potential.
Your CRM should house all of the most important sections of your business software. What's the point in having all of your company data in one place and your email and calendar in another? Having a fully integrated functionality means the internal and external communication is contained in one place where you can effectively monitor, access and utilise it to enhance your business operations.
Your CRM should be intuitive and automatically store contact and communication data which saves you time and ensures you capture prospects with ease.
When you make an investment in a CRM system that adapts to your individual business needs, the requirement to continually upgrade and invest in the latest software becomes a thing of the past, because a sound CRM delivers automatic updates in real time as soon as they become available.
If you're thinking of trying a CRM, it's a good idea to discuss with your teams to discover which elements of the system would make their daily tasks easier and make them more productive. Gaining this level of understanding first enables you to install the right level of technology from the outset.
The right CRM system will seamlessly integrate all of your current systems, with the added benefit of adaptability. If there's something that doesn't work well for you in Microsoft Outlook, you can't send them a ticket and ask them to adjust the way the email system works. With a bespoke CRM you can.
The email function within the platform should automatically link any communication with the corresponding record within the database. Email, address book and calendar should all work in harmony so you don't have to waste time on syncing it or filing it yourself.
With a great CRM you get the flexibility to manipulate the way it works for you, so that it does exactly that… WORKS for you.
If you're thinking of trying a CRM, don't just choose one for the sake of it; identify the area's in which it would enhance your business operations, and choose one that will mould to your specific needs because you CRM should be an integral part of your business.
To trial the Sure Communication Customer Relationship Management Platform for FREE, please click here to request your free trial account.
Related articles:
5 Reasons Why You Should Use a Cloud Based CRM
SurCo CRM the Business Management Solution