29 Apr

Improve Your Customer Relationship Management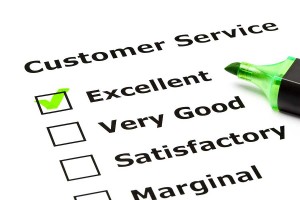 Businesses that rate customer service as highly as making sales tend to be the ones that grow faster and gain the best reputation. Which is why recruiting a CRM system is often behind major business success stories these days.
If you're still unsure about whether or not a CRM system could work for you, keep reading.
Employing a CRM enables you to house all of your data in one secure place.
It places everything at your fingertips and enables you to make your data work for you in terms of instant reporting, sending files, viewing documents, monitoring sales performance, setting tasks and targets across your team or entire business. You have instant, real time access, anywhere and at any time. Managing your business doesn't get much easier than that.
When you have multiple software packages it's easy to get lost in the processes and for tasks to get missed and calls to be forgotten. When you have a CRM system all of these problems become a thing of the past because the system works for you rather than because of you.
The ability for everyone to use all elements of software in once place enables staff to access information easily and work more efficiently which allows them to focus more time on providing excellent customer service.
Automation makes previous time sapping tasks a thing of the past and creates a more efficient way of working.
Making that call back to a prospect on time and with all the important information to hand can be the difference in making a sale. Having all that automated for you can be the greatest liberation one can experience in business.
Because the system is live and works in real time it provides complete control tracking, which makes managing client relationships all the more meaningful because nothing is missed and nothing falls through the cracks. Everything is just at the click of a finger, regardless of where you are in the world or what time of day it is.
Providing this level of attention to even lapsed customers or prospective clients means a greater sales return and customer retention.
If you would like to know more about how SurCo CRM can help you and your business improve customer sales and
retention then please get in touch today to discuss.