05 May

Google Docs Joins SurCo CRM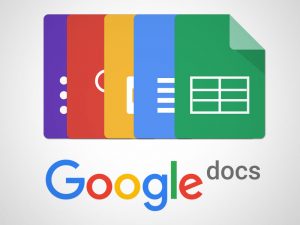 The ultimate CRM integration is now a reality. SurCo CRM has merged with Google Docs to bring you a whole new level of working online, any time and anywhere.
Google docs provides you with real time collaboration on documents which is an invaluable tool in today's hectic pace.
Working live in Google Docs cuts down the time it takes to email documents for changes and approval back and forth to colleagues.
As with the SurCo CRM, you can access Google Docs anywhere, any time and even when working offline.
One document can be accessed by several parties who can all have editing permission or just permission to view. Entire folders can be shared instantly meaning there's no more worrying about how to share a large folder with a colleague. Any changes are saved without you even having to click a thing, forgetting to save becomes a thing of the past and if you or anyone makes a mistake, no problem, click the back button and it magically goes away.
Connect your CRM account to Google Drive at the click of a button.
You can simply open and edit the attachments in GDocs (Google Documents) therefore eliminating the need to download the attachments, edit them locally on your computer in MS Word or Keynote or whatever word processor you use, saving them and re-uploading to the document in the CRM – now you can simply click on Edit in Google Docs and away you go.
Once finished, you "Save and Return to CRM" – which once click would do exactly that. The document in Google Docs would close and the CRM would show you the document and attachments ready to either send on, download, or simply save for later use.
Once you edited the attachment in GDocs, you would save and return to the CRM, the original attachment would be updated to the edited version. So, when you downloaded the attachment in the future you'd see the edits you made in Google Docs, how cool is that!
Our clients are loving the additional feature in our CRM platform and if you would like to know how a CRM can help your business then please get in touch for a no obligation chat.