21 Nov

CRM Developments for Specialist Car Manufacturers and Dealerships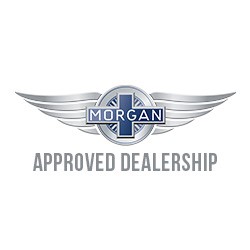 We like progression at SurCo which is why we're always working on ways to develop our CRM systems to make running your business more efficient and profitable.
Our in house developed bespoke CRM platform has been helping organisations across the UK and internationally, do better business for a long time now and we have designed it so that it can adapt to the demands and requirements of every type of business.
The adaptability of our CRM system has made it popular with specialist automotive dealerships which has lead us into creating a very popular dealership management system specific to the car manufacturing and car sales industry.
The SurCo CRM can be tailored to meet almost any demand and can handle enormous amounts of data whilst delivering simple to use systems across the board.
For example, Morgan Motor Company have expanded into South America and Global XSports have been using SurCo's Sub Dealer Portal being the managing agent for Morgan in that region.
We have developed a Sub Dealer extension for our CRM Car Dealer Portal which we reported on in January of this year and this software extension has already proven a success with Global XSports as they won International Dealer of the Year after bringing on board our Sub Dealer Extention.
Managing multiple dealerships on an international level is no small task, which is why car dealerships and specialist car manufacturers are turning to the CRM to help them manage the demands of their customers.
With the sub dealer extension, if a dealer wishes to set up sub dealers in another country (or the same country), they can, in effect be the intermediary or main dealer with sub dealers beneath them. The main dealer has the control to approve or amend all data such as leads, car and parts orders, warranty claims and PDI submissions who then check and release to the factory. The same goes for the regular communications from the factory to the dealer.  
The flexibility within this software actually helps provide a greater control over the whole vehicle sales process, from enquiry through to sale and delivery, which is why it's proving so popular within the specialist car manufacturing and care sales industries.
SurCo CRM is suitable for all business industries, so if you would like to know how a bespoke CRM system can benefit your business then please get in touch.