12 Jan

Dealer Portal Connects International Car Dealerships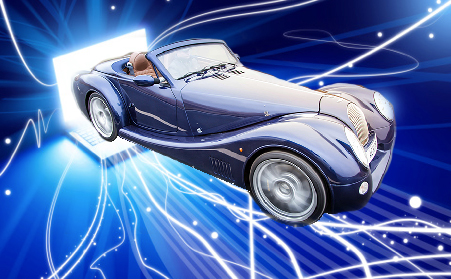 UK car manufacturing is back where it belongs on the top of its game and with Lewis Hamilton winning his third Formula One World Championship in 2015, specialist UK sports cars are also enjoying an even greater boom in popularity.
You may ask yourself why we're talking about the car industry on a digital communications blog…
Well, it's no secret that SurCo have been working with Morgan Cars for many years now and that's because we're extremely proud of that fact, not only because we're associated with such an esteemed British car brand but also the work we have put into creating their Dealer Portal within our in house developed CRM platform and the benefits the business and dealerships have experienced from this is something we're especially proud of.
Morgan is one of the oldest car manufacturers in existence having produced vehicles since 1909. The private family-owned company manufactures handmade, coach-built sports cars like the iconic Plus 4 and Plus 8, as well as the Aero series and now the 3-Wheeler. Despite being steeped in tradition, Morgan exploits new and advanced drivetrain technologies, demonstrated most recently in the Plus E, an electric car combining a Zytek electric motor, lightweight aluminium chassis and familiar sports car design. Source: The Society of Motor Manufacturers and Traders (SMMT)
We've brought together some interesting stats about the car and specialist sports car industry from 2013 to present to display just how this industry is going from strength to strength.
8 Major premium and sports car manufacturers in the UK

7/10 Formula 1 teams UK based

2,394,668 engines built in 2014

UK classic car industry now estimated to be worth over £6 billion

Total market year-to-date up 6.4% to 2,274,550 units registered – the best performance on record

Employs over 10,000 staff, including highly skilled designers, engineers and craftsmen

Produces over 25,000 vehicles each year

Export 70% of their production volumes, contributing to the UK's balance of trade, increasing to 85% and more for Bentley Motors and Rolls-Royce Motor Cars

Specialist sports and luxury saloon vehicle registrations grew by 59.0% and 23.1% respectively

Up to 65% of a typical specialist car is made with components sourced from the UK
The Dealer Portal has been developed to help the Sales team within MMC and their Dealers, Body Shop, Designers and Suppliers connect seamlessly, in real time across their international network with instant access to everything each individual team member and department needs in order to carry out their role effectively and efficiently.
Benefits of the SurCo Dealer Portal within the CRM:
Increase leads and sales

Reduce administration time

Improve communication between factory and dealer network

Dealer Ordering system

Save time with improved order accuracy 

and staged specifications

Car Configurator ‑ Allowing visitors to build their own Morgan Three Wheeler online and submit to a dealer for a quotation

CRM for Lead Supply and Contact Management ‑ with Address book

Dealer Website including 'Stocklist' & New Design

Warranty Claims ‑ Faster processing and settling of claims

Dealer Forum ‑ Better collaboration between dealers and the factory

Dealer News ‑ Improved communication between the factory and Dealer network

Documentation ‑ Improved service and policy document search for faster location

Customer satisfaction ‑ Digital form allows faster submission and analysis of data

Customer Satisfaction Surveys ‑ Improved analysis

Leads reminder window in the Portal ‑ Notification of outstanding leads on screen

Social icons can be added to dealer websites by dealers ‑ Increased interactivity

Integration with external systems e.g. ERP system ‑ Improved order process linked directly to production
Everything each team and department could need in one place for everyone to use. Everything backed up, secure, with different levels of entry and access, and available from any type of device, anywhere and at any time.
We have developed a simple to use interface which helps boost performance at every level. The portal helps users access information which increases productivity with everyone using the same platform to send messages, share documents, pull off reports, view data analysis, contact suppliers which increases efficiency for dealers, design, production and retail.
Paired with the intuitive CRM system, the portal becomes an extremely powerful tool. Managers can gain insights into working patterns, productivity, sales, performance and productivity in just a couple of clicks.
If you'd like to know how the Dealer Portal and CRM platform can benefit your business then please do get in touch now.
You can read more in these related articles:
CRM, Quote Engine and Classic Cars
Helping Global Leaders Increase Sales