12 Jan

Key Trends 2017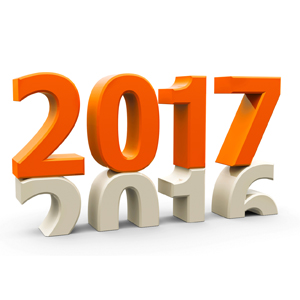 Key Trends 2017
We always like to share with you what's hot for the New Year and most importantly what's going to help you and your business continue to make waves in 2017.
So here it is…
Is Google creating the road-map to success?
Google's Map is way ahead of the competition but in 2017 they are kicking it up a notch and if you have a bricks and mortar business or a solid business location then you will really benefit from these digital developments.
Take a look at this article on Forbes.com to discover more about these advancements and click the link in the article to be taken to the Google Press Release about these new features they are rolling out.
It pays to be seen so you won't want to miss out on this.
http://www.forbes.com/sites/forbesagencycouncil/2017/01/11/four-upcoming-google-maps-features-all-marketers-should-know-about/
Consumer targeting
Monitoring website visitors and customers behaviour isn't anything new but it will be even more important in 2017. Capturing data on behaviour from your website, mobile app, email broadcasts, calls and social media platforms will enable you to specifically target your audience to their interests and preferences. The hard sell is over, so it's important that you get to know your audience so you can appeal to their wants and needs.
Automation
As we reported on earlier in 2016, email is still the number one way to market to your customer base and automation is going to play a huge part in your communication in 2017.
We're all about automation, in fact not only do we have an email broadcasting system that allows you to automate your emails but our in-house built CRM system is also totally automated. It's the future because it saves you so much time so you can focus on taking care of your customers and business.
https://www.sur.co.uk/2016/05/is-email-still-relevant/
Images and Video Are In
We mentioned many times in 2016 that there is a new thirst for visual content and that is set to increase greatly in 2017. More and more people are becoming 'visual responders' and these folk don't take well to lots of words but do like to be wowed with strong images and quick blasts of information, especially via video. Just last month we reported on the benefits of live video streaming and that's because this medium is going to have a huge impact on business marketing as the months go on.
Viewing videos on a mobile device gained in popularity last year and this year it's going to be huge! Sticking to relevant channels to run your videos and ads is the best way to build up your following and measure your results.
https://www.sur.co.uk/2016/12/business-benefits-live-video-streaming/
Key Trends 2017 Conclusion:
How you engage with your audience regardless of what medium you use is the most important thing to bear in mind for the New Year. Know your objectives of everything you're doing, be consistent in your delivery, stay relevant with your message, remain authentic and measure the results to ensure your efforts are having the right impact and helping you to reach your business development goals.